I love reading mysteries! In fact, one of my all-time favorite games is this one right here: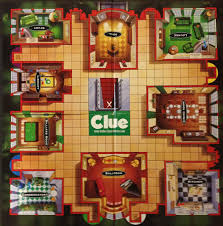 I spent hours playing this when I was a kid. (I even played alone.) I've hosted murder mystery parties, participated in murder mystery events, and for the last several years, during our annual Halloween shindig, I host a live version of Clue!
All of my fiction writing falls into this genre, with the exception of my children's books. (That might change.)
When I watch TV or Netflix, I watch mysteries, or things that have a mystery as part of the story line. I have several favorites.
What are yours?