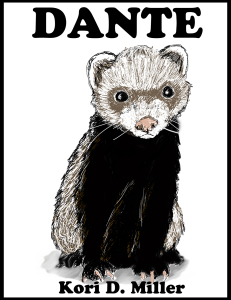 Come one, come all to a virtual launch party for my book, Dante. It's all about games, gifts, and gab as you help me celebrate the publication of my first children's book.
It's available for pre-order on Amazon. And, for a limited time, you can read it right here on this site. Scroll to the bottom of the page. See those sneak peek Book Buzzer boxes? Click the one for Dante, and you'll be re-directed to the story.
The book blurb:
Dante is trapped. He's trapped behind glass walls, and a ceiling door, that's too heavy to push up. He watches as friend, after friend, is taken away by The Gatekeepers, never to be seen again. Then, one day, Dante plans his escape. Will he find his friends, or something better – a forever family?
This story is great for children age 5 -8.
Dante is fun, curious, and loves meeting new friends. He'll make his second and third appearances in Dante in the Woods and Dante and the Cold, Dark, Night. Children will love getting to know Dante in each book.
Remember to check-in at the launch party November 19th!
KDM