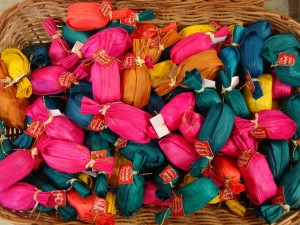 How would you like to get 3 calorie-free treats? Seriously, they won't add a single ounce to your waistline. Sound too good to be true? Well, yeah, in most cases I'd have to agree with you. But this time is different!
I'm gearing up for the official launch of HUSH, my first full-length novel for Dezeray Jackson. And I could really use your help getting the word out.
Here's the overview:
Dezeray Jackson examines the cold case of a 13-year-old girl from Fremont, NE. As details unfold, Dez is forced to confront her feelings about her sister's unsolved murder, manage her relationship with former lover, Patrick Murphy, and diffuse the tension he's creating with her current lover, Scott James. Things become more complicated when Dez begins receiving communication from a dead guy.
My graphic artist, Chris, is busy creating amazing covers, and while I'm revising the novel, I'm also planning the goodies I'd like to share with a few of you.
Here's a little preview: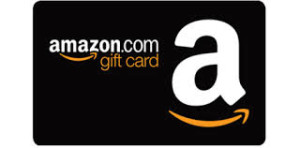 A copy of Deadly Sins III featuring a few of the recurring characters you've wanted to know more about!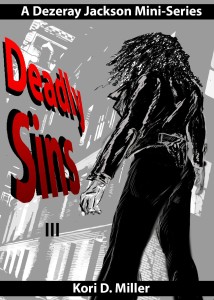 And, more! I'm having a brainstorming party of one. It's great coming up with cool prizes that you'll be eligible to win every month!
Here's how you can get in on the excitement:
Join my Shadow Team by October 26, 2015.
Be sure to come back for more details or follow me @Kmillerwrites or Facebook for your chance to win.