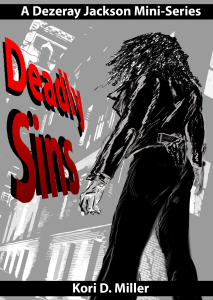 Deadly Sins: A Dezeray Jackson Mini-Series is ready! You can take a peak over at Amazon. Writing these four flash fiction mysteries was a blast! I enjoyed it so much that I'm already working on book II!
I'm getting ahead of myself — Read the excerpts. Share it with others. And, if you feel inclined, buy the book for someone you love. Let me know what you think.
Thank you!
KDM
p.s. It's also available from Smashwords, Kobo, Book Tango, and other major retailers.