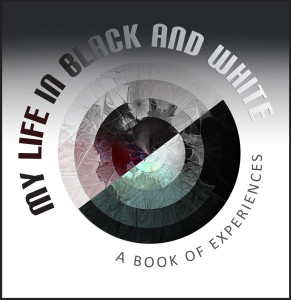 The revised e-book edition of My Life in Black and White: A Book of Experiences was released this week. It's available on Amazon, Kobo, and Smashwords with more outlets coming soon! The print edition is also in the pipe line and almost ready.
The second edition includes a revised forward, additional background notes for some of the essays, a new section titled, A 40-Year-Old's Perspective with two new essays: I Can't See White People and Our Lawn Burned, a Final Thoughts section, and a preview of Deadly Sins: A Dezeray Jackson Mini-Series.
The Final Thoughts section gives answers to several questions I've been asked since the publication of the first edition in 2011.
Here's the new summery:
Half-breed. Oreo Cookie. Suzy Q. These are a few of the names the bullies spewed her way. Did she cower? Sometimes. Did she cry? A lot. Did they win? No. Come along for the reading ride as author, Kori D. Miller, describes her life as an interracial woman in the United States, from grade school in the 70's to college in the late 80's, and beyond. You'll laugh. You might cry. And, you might get as ticked off as she did. In the end, you'll discover that she's a lot like you.
This book is suitable for teens – adults. If you have questions about whether a tween should read it, send me an email. The e-book also is available from your local library. Encourage them to add it to their lists!
Thank you to all who read and provided feedback for the first and second editions.
KDM